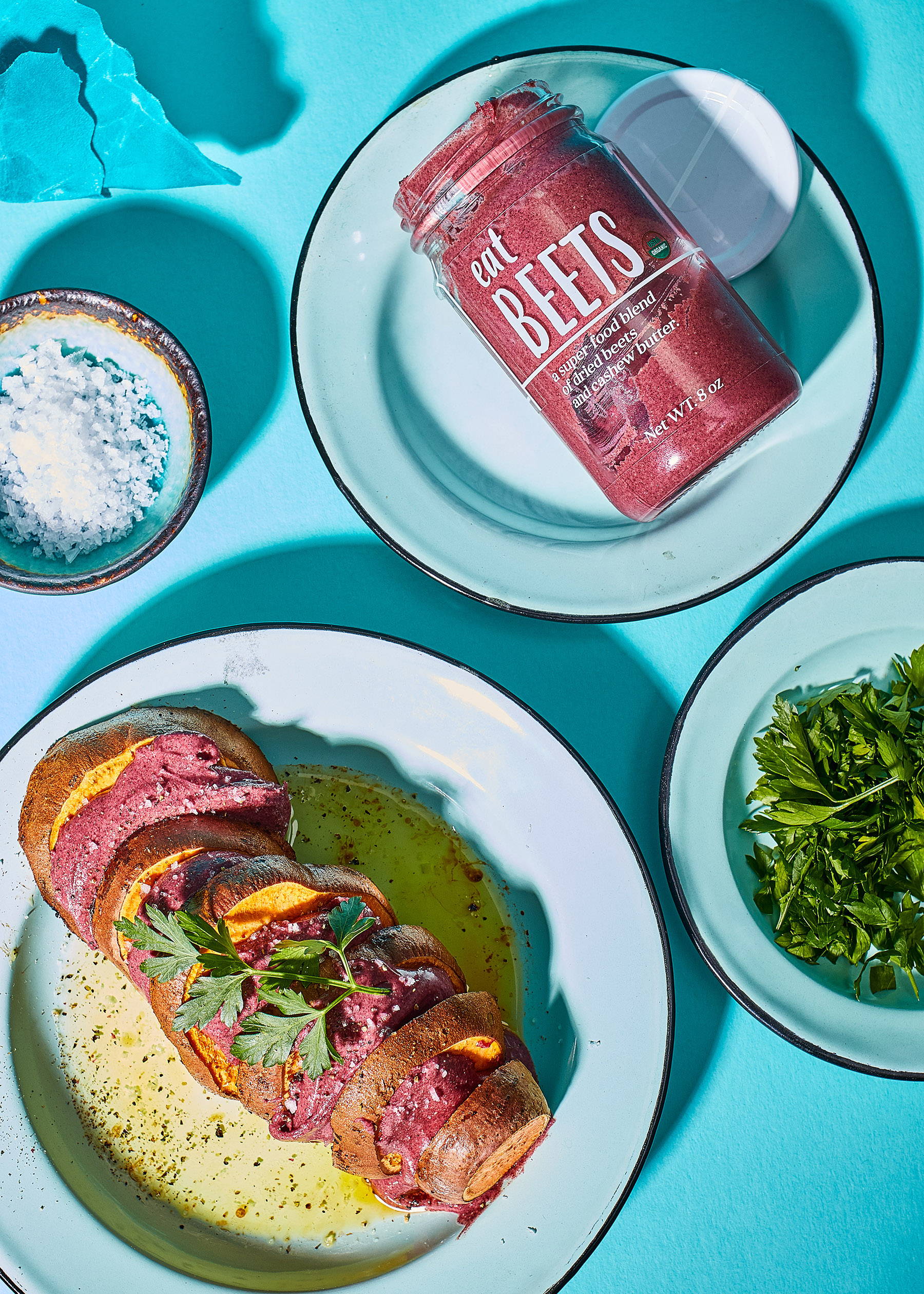 Eat Beets is about exploration. I wanted to make something unique, tasty and extremely versatile. What it is exactly is a cashew butter with beet powder and a pinch of salt. Overall it's a balance between savory and sweet which means you can dress it down for breakfast or dress it up for dinner. Or simply take a spoonful before a run or a workout for a quick energy boost.
People absolutely ask us what they are supposed to do with Eat Beets and to totally honest answer is - whatever you can think of! We love it on a dark bread with some fresh mangos, on a cracker with a light cheese or in a smoothie bowl.
The point is, this is a really unique spread and I want to you get into the kitchen and experiment!
- J